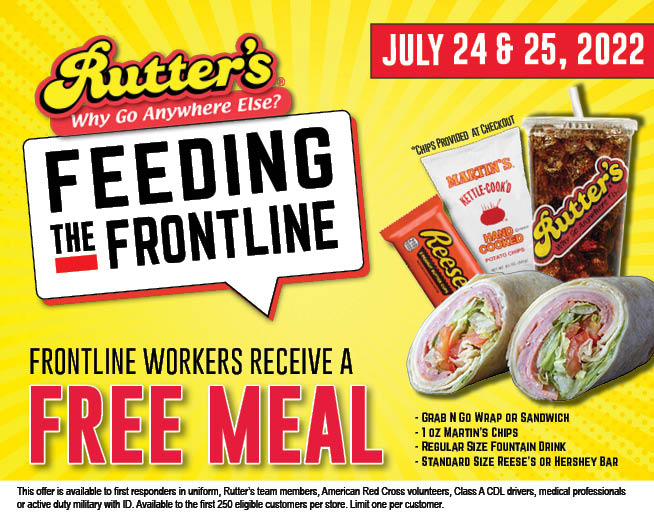 Real heroes serve our communities every day. First responders, medical and emergency professionals, and American Red Cross volunteers serve our communities every minute, hour, and day. Show your support to our hometown heroes on 24/7 Day this July 24th, and celebrate the work these individuals are doing around the clock.
Rutter's is offering a FREE grab and go wrap or sandwich, 1 oz Martin's chips, ANY regular size fountain drink, and a Standard Reese's or Hershey's Chocolate Bar at any Rutter's location to First Responders in uniform, Rutter's Team Members, and Red Cross Volunteers, Class A CDL drivers, medical or active duty military with ID.
This is a public service message brought to you by Rutter's and the NACS Foundation in support of the American Red Cross.